Community Meetings
A series of community meetings were developed as "forums" to occur in selected districts during the spring and fall of 2014, aimed at sponsoring new conversations about the 38 sites.
The 38 identified sites represented examples of sadism, indifference, and fear, as well as heroic instances of rescue and resistance, that occurred on the streets of Vienna, starting in 1938.  Beginning in November 2013, memory spaces were transformed through dialogue and performance, to embody new ideas about civic responsibility and social justice.
Members of the community in the districts where the sites are located were invited to participate in a community meeting. These meetings, developed as public forums were to be structured as facilitated conversations with project president, Dr. Karen Frostig and a guest Austrian historian. The forum was intended to generate "local memory," impressions of sites located in a particular district, or in relation to the interests of a particular victim group.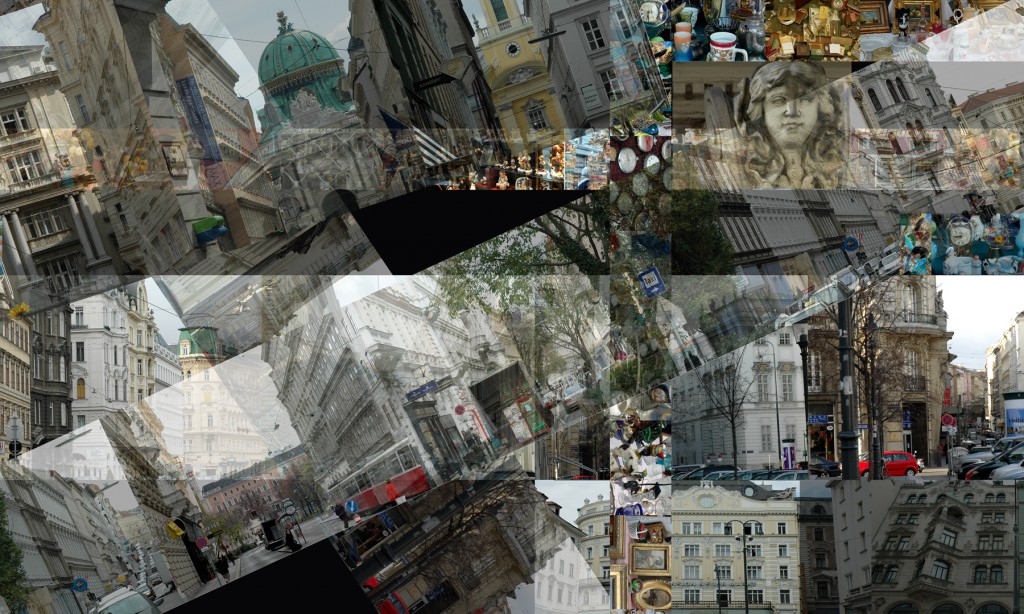 These evening discussions were designed to support reflections upon the past, thinking about "difference" then and now in relation to new ideas about social responsibility. Questions included: What is memory? Is memory public or personal? How does memory interact with history? How does the history of a particular site affect you? The public nature of these conversation held the potential to launch a new local initiative connected to memory and community.