Memory Map
The project's "Memory Map" was acquired by the Jewish Museum Wien in 2013 as part of their permanent collection
While the conceptual design of The Vienna Project was to create a temporary, ephemeral memorial experience, we have produced a number of enduring artifacts in the process of creating the project. The Memory Map containing the 38 sites and comprised of archival letters written by victims and survivors of the Shoah, represents a key component of the memorial project.
Once a plan for the Sidewalk Installation Program was in place, a mapping system was needed to help navigate audiences to the 38 sites. The idea for an imaginative, three dimensional map containing the 38 sites, uploaded to a Smartphone app was established in March 2012. Finding an artist to design a unique map took many more months. The project map featuring archival letters was designed by international, Austrian artist, Nikolaus Gansterer and evolved over the summer of 2013. Archival letters came primarily from survivor families in the US.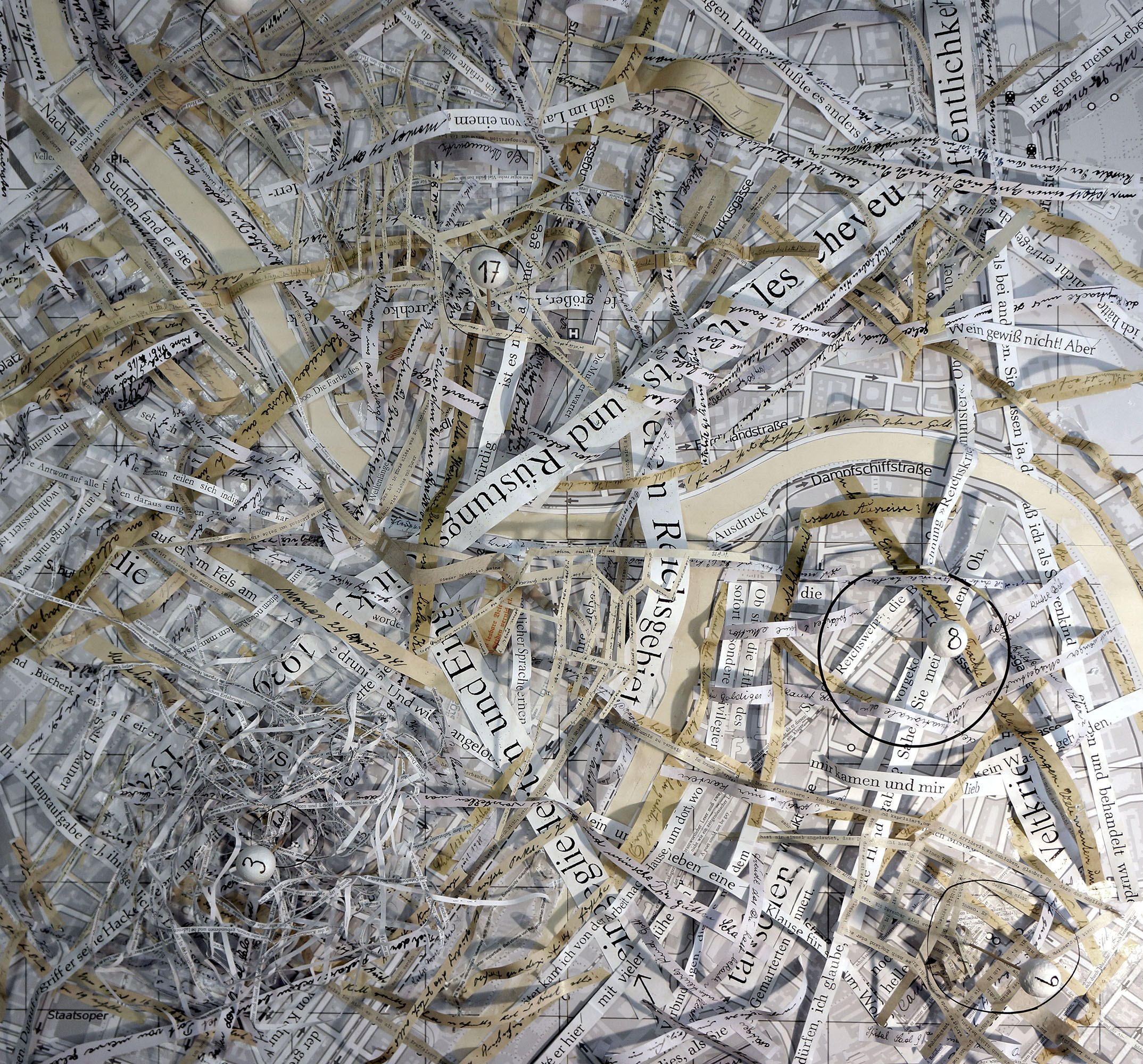 Nikolaus first scanned the letters and then cut the text into strips, assembling the lines of communication into a 3-dimensional city map of Vienna. The map was developed to scale with key coordinates matching a Google map. While the ostensible purpose of the map was for the project's smartphone app, the actual map is now an object of consideration.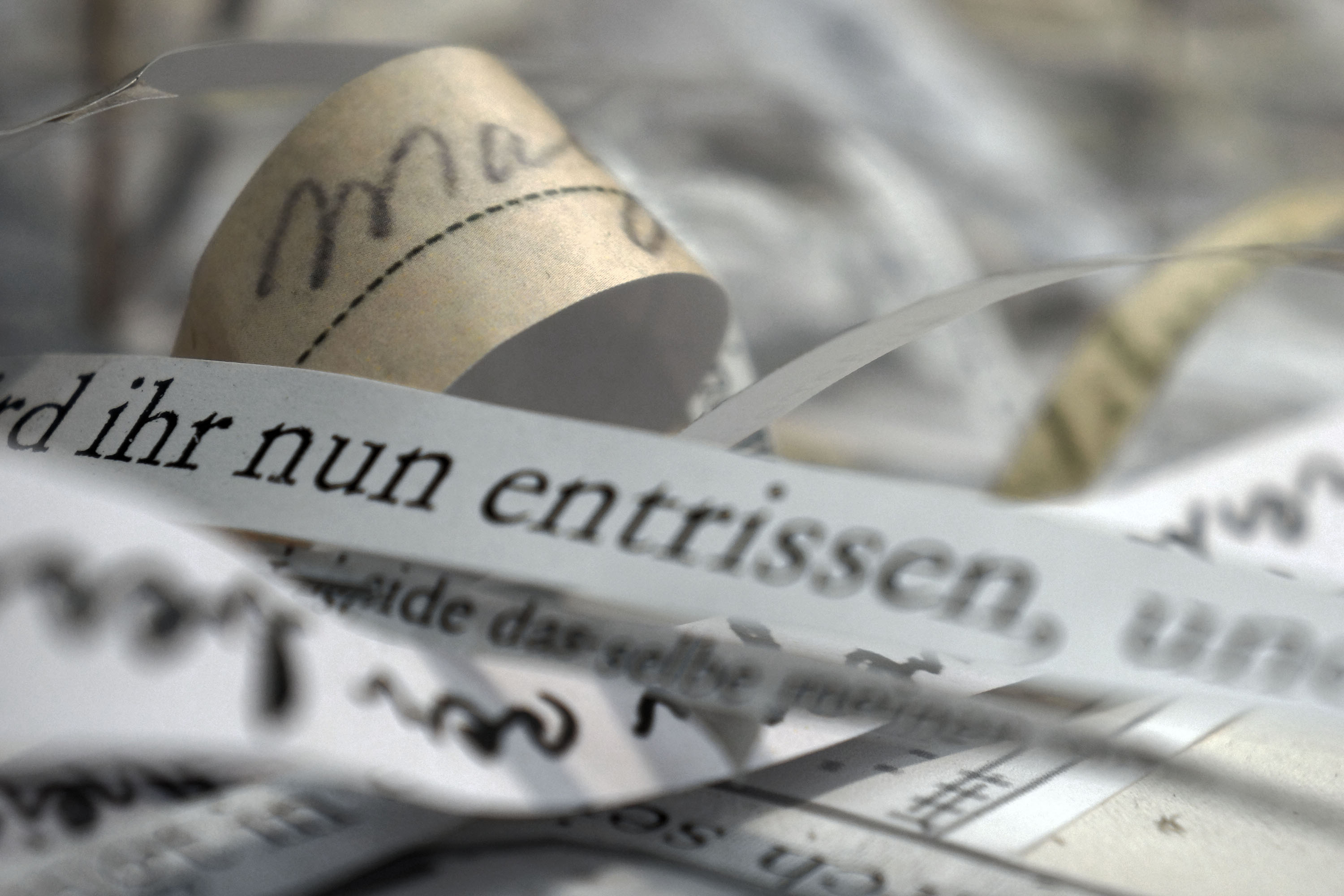 The fragile intimacy of the letters developed as a large-scale map delivers new insights about the massive scale of destruction to a city, a nation, and to a people. The letters, reading literally as pathways of remembrance, provide a direct testimony to the past, challenging viewers to imagine the lives of the writers who inhabited this city, abruptly expelled and deported from their homes. While the 38 sites represent the primary focus of the memorial project, it is the map itself that evokes the heart and soul of memory transported through time.