Naming Memorial

Photo credit: Desiree Heusl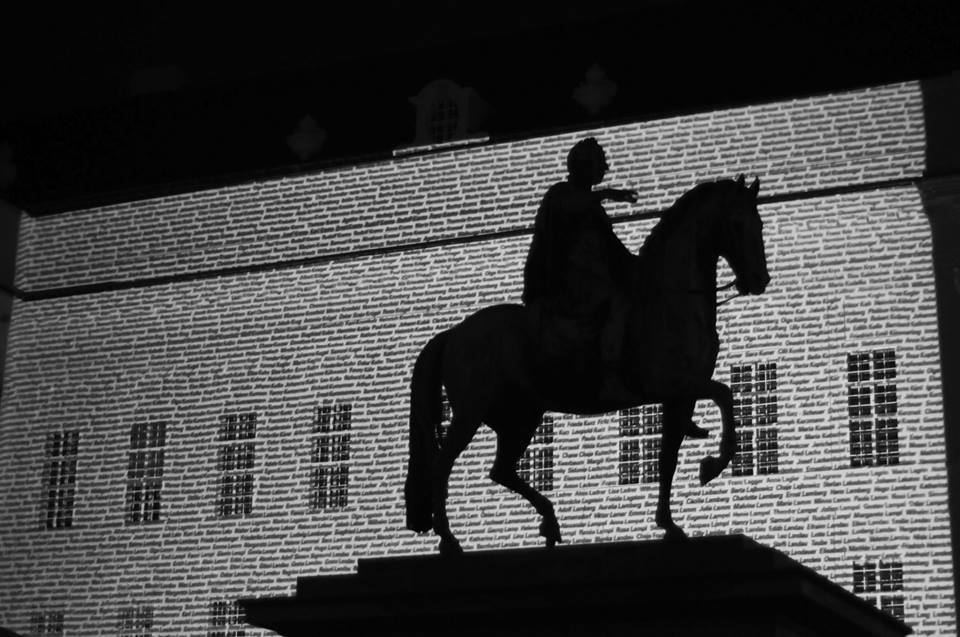 Photo credit: Christian Wind ©
The Closing Ceremony took place at the Austrian National Library at the Hofburg Palace in Vienna's first district, followed by the "Naming Memorial" at Josefsplatz in the courtyard outside the library. The conceptual design for the "Naming Memorial" was first established by me in 2009. This original concept, to memorialize multiple victim groups at once, without erasing differences between the groups, became the project's cornerstone. Developed as an original concept, The Vienna Project became the first national memorial in Europe of its kind to represent multiple victim groups of National Socialism, and the first public naming memorial in Vienna to actually name the victims.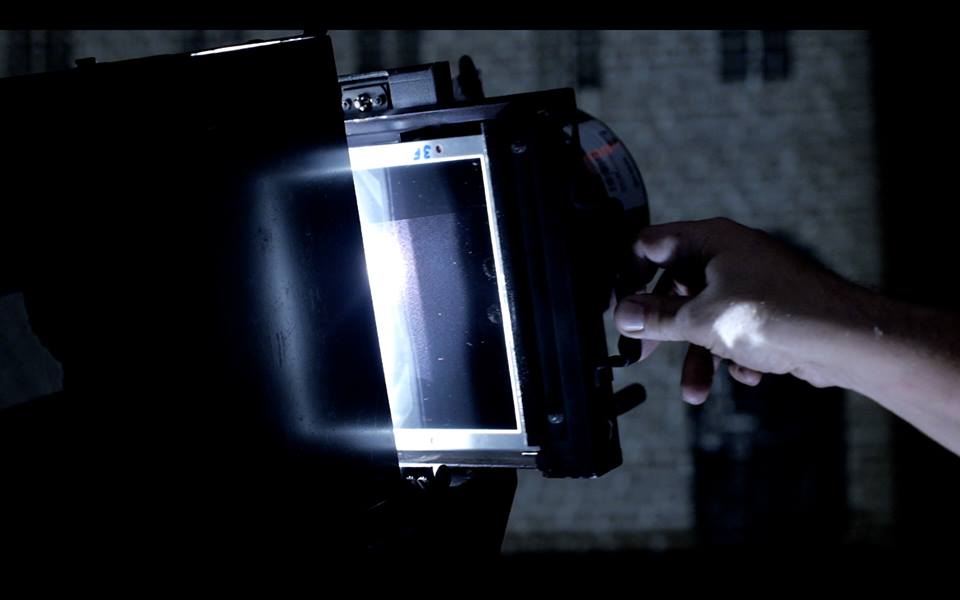 Photo Credit: Axel Wolf Bierbaum
The outdoor walls of the National Library, housing multiple collections and archives dealing with national texts, was a  relevant context for a project about names and letters. Over years of negotiating with various archives, I retrieved 91,780 victims' names from seven different databases at six different archives: the Documentation Center of Austrian Resistance, the Cultural Association Austrian Roma, the Documentation Centre Hartheim Castle/Upper Austrian State Archives, Gsell Database, and the Slovenian Scientific Institute at Klagenfurt/Celovec. Bringing together new media with the historic record, the "Naming Memorial" introduced ideas about difference, while maintaining a non-hierarchical presentation of the victim groups. These groups include: Jews, Roma and Sinti, mentally ill and physically and mentally handicapped, homosexuals, persons persecuted on political grounds, Jehovah's Witnesses, and Carinthian Slovenians.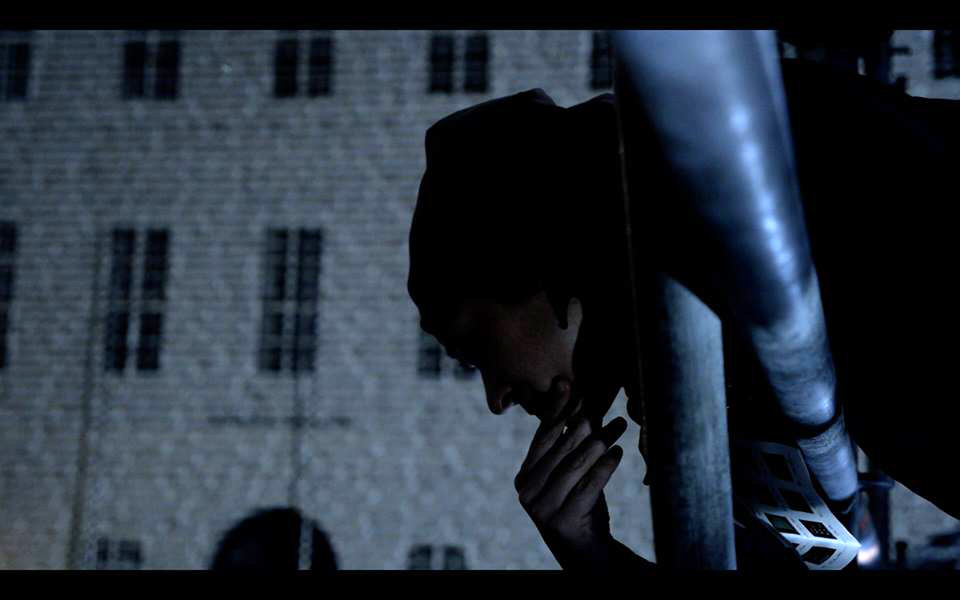 Photo Credit: Axel Wolf Bierbaum
I worked closely with Elisabeth Wildling, video artist for the memorial project, to create a visual concept that would support the conceptual design for the "Naming Memorial." At stake was how to represent difference in a non-hierarchical presentation. Dominant group affiliations, determining the victims' fate, also indicated differences between the groups.  Elisabeth prepared a series of columns, displaying the 91,780 victims' names, portrayed as differentiated groups.  Spaces between the names allowed the names to scroll upward at the same rate, without compromising the fundamental equality of each victim's name. Slanting the names in one of two different directions allowed for further differentiation.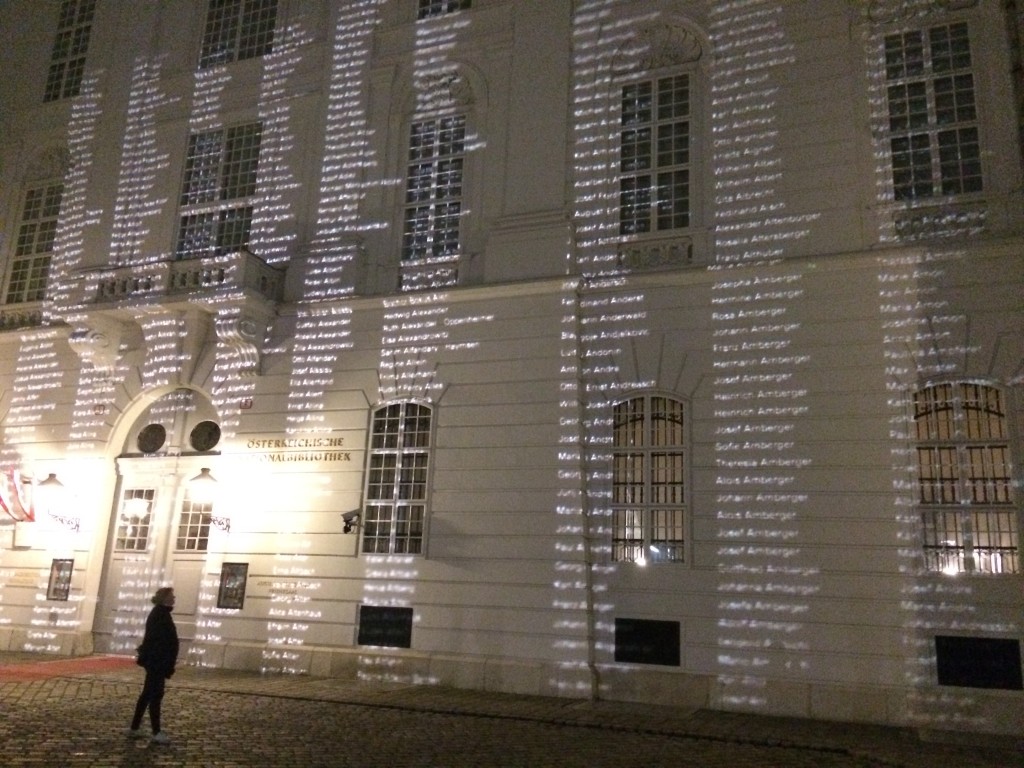 Photo credit: Kabren Levinson
Identifying the different groups in this manner  made it possible to create relationships between the groups, deepening the public's appreciation and understanding of who was targeted, and why. Hundreds of viewers gazed at the names, in an act of solidarity to remember the multiple groups at once, as a collective expression of memorialization.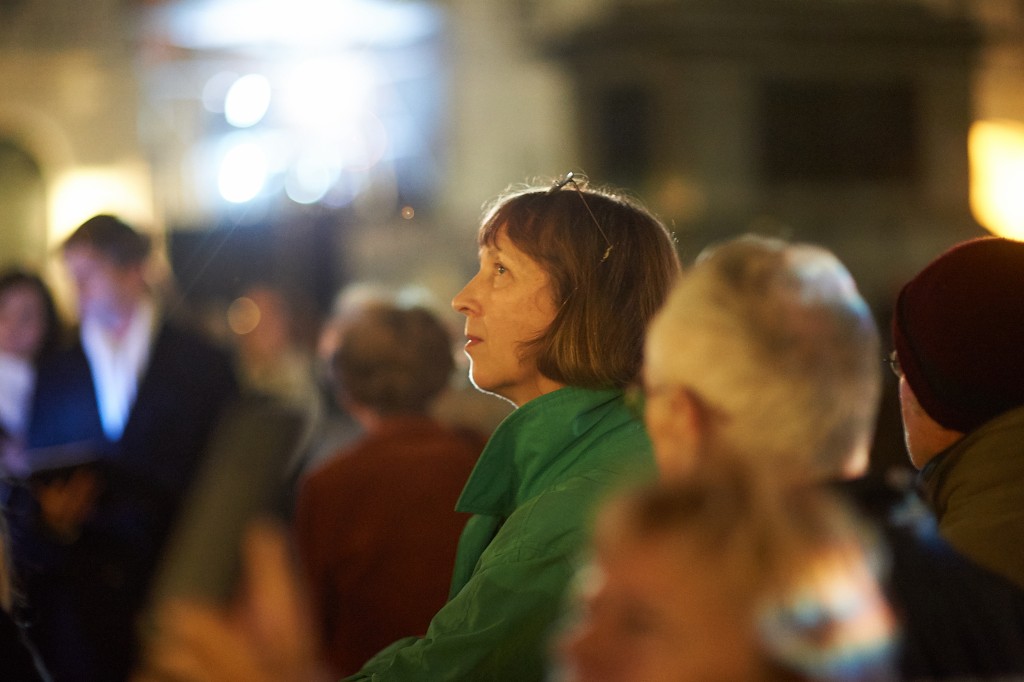 Photo credit: Christian Wind ©