Collecting Archival Letters for Closing Ceremony
Over the summer of 2014, The Vienna Project issued a world-wide call for archival letters (Xeroxed copies) for The Vienna Project's closing program. Letters, written between 1938-1945, represented the following groups: Jews, Roma and Sinti, mentally ill and physically and mentally disabled, homosexuals, dissidents, Jehovah's Witnesses, and Carinthian Slovenian resisters. Letters written by persecuted Austrian victims, reflected a variety of circumstances: deportation, execution, hiding, imprisonment, emigration and arrest or instances of theft, humiliation, exclusion, assault, deportation, and survival. The letters were written in German and English,  and were addressed to individuals and groups: family members, government officials, schools, religious leaders, neighbors, sponsors or strangers. Content of the letters varied, reflecting the circumstances of the writer. The letters ranged from personal expression to an emotional outcry, written under the duress of censorship or in response to an impending threat, political statements, urgent pleas for help, oblique references to lurking danger, forced relocation, witnessing a public event, or in participation of a rescue.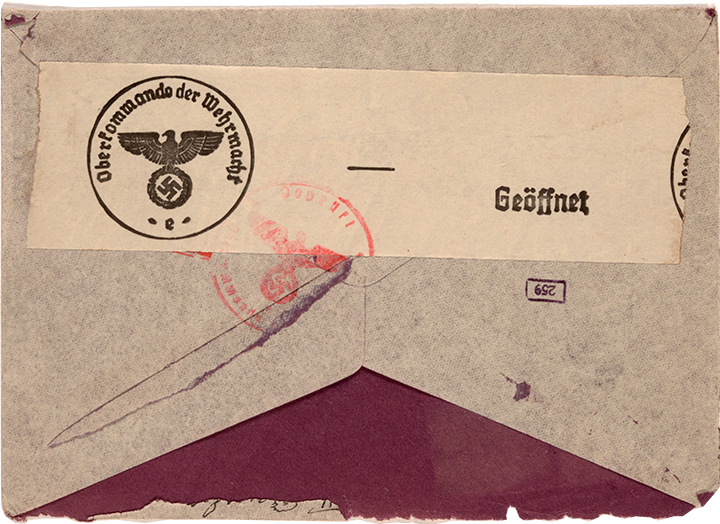 Click here to submit a letter online.  Survivors and families used this portal to send letters written by victims of the Shoah, from all over the world. We plan to publish a selection of letters on the website, that come with permission, in 2015. Teachers will be able to work with the letters to develop new Holocaust curriculum related to the 38 Memory Sites after the close of the project. To view and access the different forms used to develop the various letter reading programs, go to http://theviennaproject.org/archived-documents/
Letters for readings at the Closing Ceremony, 18.October, 19:30
Four letters were read at the Closing Ceremony, by the following readers: Alexander Sarközi;  Faith Eliora Bayode, German translation by Gilda Horvath; US Ambassador Daniel B. Baer, German translation by Lui Fidelsberger; and Kabren Frostig Levinson, German translation by Ambassador Wolfgang Paul. The selection of letters represented multiple victims groups and different circumstances of persecution.
Reading with US Ambassador Daniel B. Baer                    Photo credit: Christian Wind ©
Briefe Lesen for "Naming Memorial" installation, 18.October, 21:30
Letters representing persecuted Austrians from multiple victim groups were read by two professional actors at Josefsplatz, Philipp Reisch and and Maxi Neuwirth. About 15-20 letters were read during this portion of our program. Inside the library and facilitated by Marianne Windsperger, another group of readers, consisting of family members and friends of family, convened to read letters. The readings took place synchronistically, and prompted extensive reflection and conversation.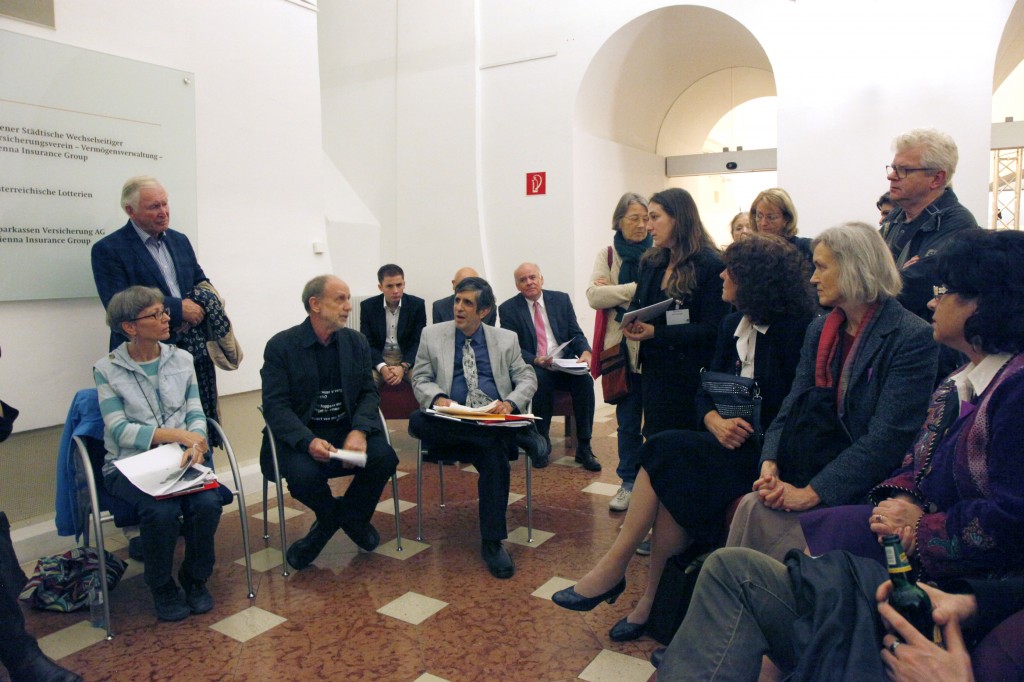 Reading at the Austrian Library                       Photo credit: Karin Rosenthal
Letters for city-wide "reading marathon," 17.October, 9:00-10:00
Working in partnership with high schools all over the city of Vienna, teachers and students were invited to read letters from persecuted Austrian victims of National Socialism, written between 1938-1945 at one of the 38 designated memory sites. Sonja Danner, an educator, helped coordinate this portion of our program. Letters were collected, transcribed, translated, organized into folders and distributed to teachers in advance of the readings by a team of 18 volunteers.  The "reading marathon"  infiltrated the city streets for a single hour with the voices of hundreds of victims of National Socialism.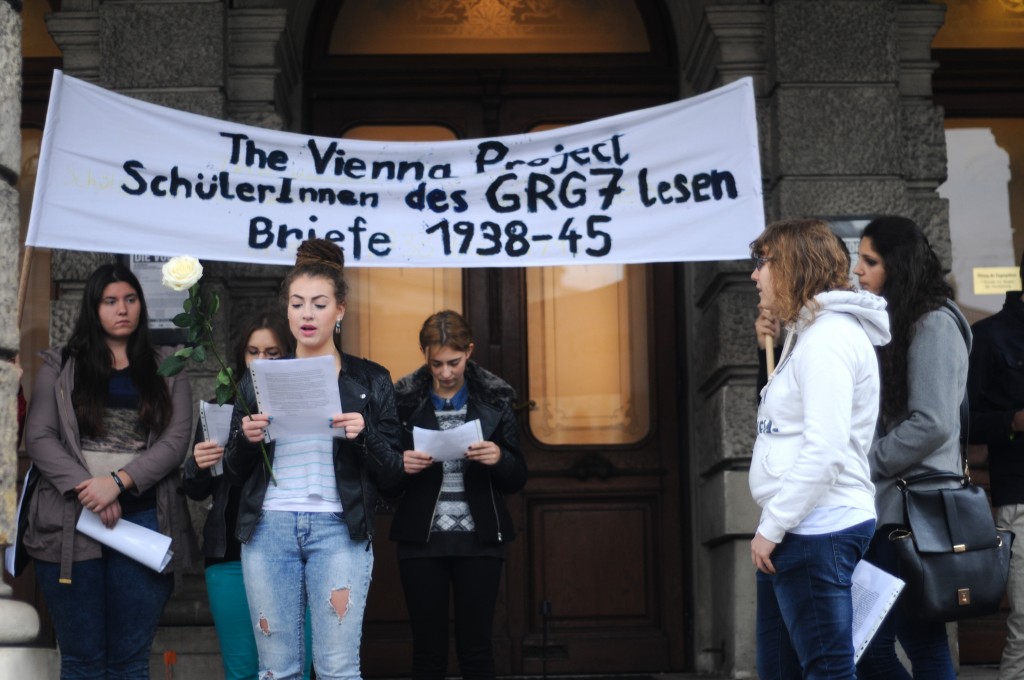 Letter Reading at Volkstheater                  Photo credit: Kabren Levinson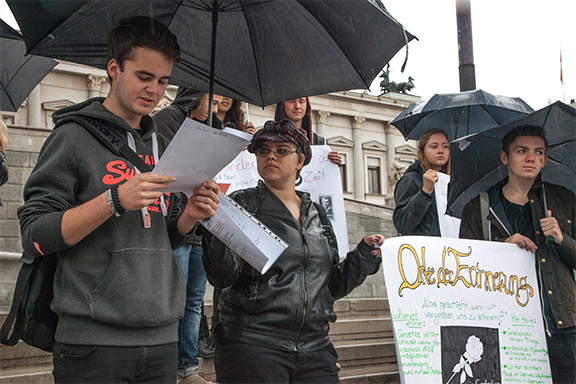 Letter Reading at Parliament                             Photo credit: Karin Rosenthal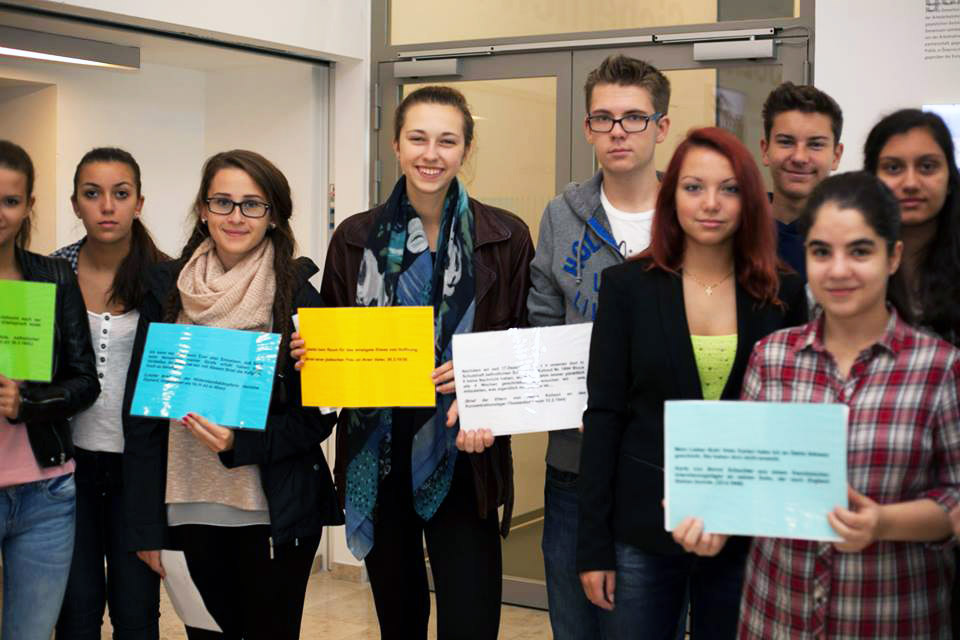 Letter reading at Palais Rothschild                       Photo credit: Alexander Thompson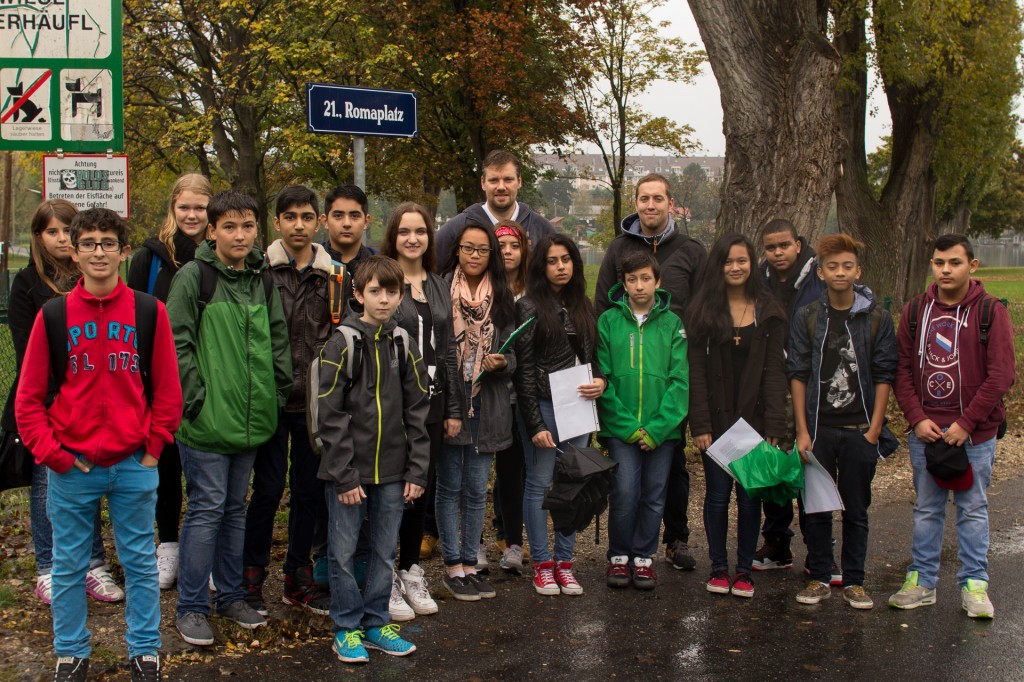 Letter Reading at Romaplatz                         Photo credit: Johanna Taufner
While these three different contexts–Reading Marathon, Briefe Lesen at Josefsplatz, and Reading Circle at the Austrian Library– represent staged readings of letters, we hoped that preparation for these events would spur a city-wide, national, and international engagement with this period of history and related testimonies. This engagement—taking the form of searching, reading, and talking about archival letters in families, communities, and institutions—was primarily aimed at producing letters for the various readings, defined by The Vienna Project's closing activities. The call also supported the project's overall design:
The Vienna Project uses history, art, and new technologies to create a series of public memory forums for today's Austrian citizens.  The project seeks to engage public audiences of different ages and backgrounds, to think about the past in relation to the present and the future.